MANHATTAN
PORTA POTTY RENTAL
We rent porta potties for events and construction projects in the Manhattan area.
FREE Quote: (212) 210-1645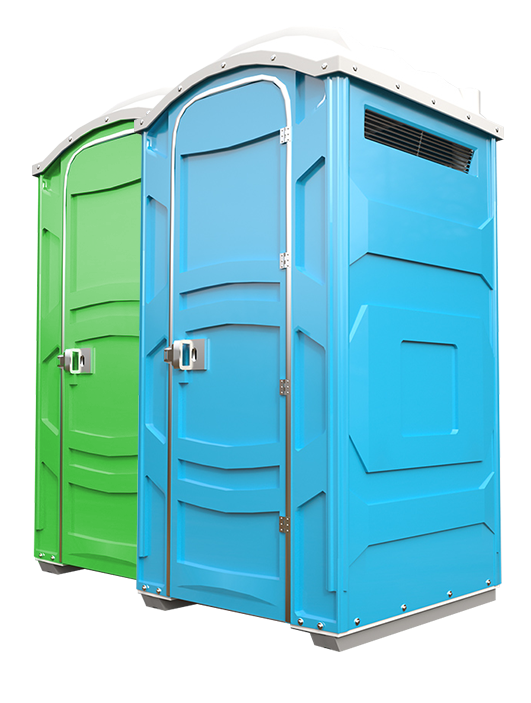 Porta Potty Rental, Manhattan NY
STANDARD
The standard type of porta potties you will come across is the most common and least expensive. They can be cleaned on site, meaning they're a great option for events that last just hours! The transportable potties are usually a single unit portable bathroom. That is why they're hired in clusters for outdoor events with many people, and lack sinks or flushing capabilities; however there may be additional features like mirrors and lighting provided by rental companies which make these basic porta potties more than enough of what you need when hosting your next big party or event.
DELUXE
The portable toilets we provide are a lot like their standard counterparts, but they're bigger. These usually measure approximately 44-47 inches in width and 48″ deep with the height coming up to 90″. They have all of your basic features including flushing capability as well. These deluxe flushable units are an ideal upscale of the standard traveling restroom if you're planning a big outdoor event. They can be coupled with other types to offer different restrooms for guests-especially those who have children and/or adults in their parties! These events usually require high sanitation levels so this is perfect solution where necessary.
LUXURY OR PORTABLE RESTROOM TRAILERS
Need to accommodate guests of all ages and toilet preferences. A luxury porta potty will be ideal for you. These trailers look like residential restrooms, but they're much more than that- these facilities provide VIP services with ample lighting so users can see what's going on in there; flushing toilets that won't leave any doubt about how clean or not their bathrooms were when last used by another person (including yourself); hand washing areas where everyone who enters leaves feeling cleaner.
ADA
The disabled are often without access to a restroom that is both clean and comfortable. This unit was designed with their needs in mind, allowing larger sizes for people who may be wheelchair bound or have other mobility issues due to illness. The interior design includes extra safety features like handrails near the doorframe so those using it don't need assistance when getting up from sitting down on either toilet seat; anti-slip materialized floorboards. Even though it is not required by law, it is always reasonable to provide ADA compliant moveable potties at your event.
Manhattan is one of the five boroughs that make up New York City, it is actually the most densely populated and least green of all of them. But don't let this deter your opinion or idea of a visit, because once you get to explore this bustling metropolis your worries will be washed away by the energy illuminated in every building.
What to do in Manhattan
Manhattan is home to some of the most well known cultural attractions in the world, but it also hosts some hidden gems. Some places for instance are more off the grid and not so clear to look up on sites like trip advisor. If you are someone who doesn't like to be guided through your travels by someone else's suggestions then you may have to ask around town or at a local coffee shop for some advice. Either way, the top attractions are listed below:
The first thing to do in Manhattan is to get a view of the skyline and New York Harbor. The best place for this is atop the Empire State Building, which is usually pretty crowded but well worth the hassle, you can't get a more complete image of all of New York City from one spot then from here. The Chrysler building can also provide an amazing view of the city, as it is located in downtown on Park Avenue. The last thing to do to get a view of the city is to visit the Statue of Liberty, which is located just off shore at the lower tip of Manhattan in Battery Park and Ellis Island.
Something else you should definitely do while in New York City is to take a walk through Central Park, and then catch a musical performance by one of its orchestras along the way.
Central Park is a great place to start your visit if you are staying in Manhattan and want to get a flavor for the city, it is also a great way to kill time if you are living in the city. Central Park, even though it is called a park, is an urban park that has about 8 miles of trails for outdoor sports and recreation. Central Park also has The Metropolitan Museum of Art which has an impressive collection of art and artifacts ranging from Prehistoric Times all the way up till the French Revolution. Another famous icon in Central Park is the Alice in Wonderland Statue, which is a bronze statue that was created by the sculptor Sir George Frampton.
Places to Visit in Manhattan
Manhattan offers a great number of places for you to visit and make memories. One of the most visited locations include;
Times Square, where you can see movie screens showing current movies as well as commercials from various companies. Basically everywhere in Times Square is just fun because it's Times Square, you could play tourist for hours but there are so many things to do that you won't have time.
Visit Little Italy while in Manhattan, and Little China (which is basically one in the same). These neighborhoods are located close together and are full of great restaurants that you will be able to see the chefs working at the open windows of their kitchens.
They have restaurants where the chefs worked at an open window, and it is pretty darn cool. You can wander through these neighborhoods and see the Italian influence in stores, architecture and street signs.
It is really interesting to see the influence of Chinatown in Manhattan, it is just as vibrant as Little Italy, but it has a little different feel. Chinatown is also home to the famous NY City Chinese restaurants, and you can get a great meal for about $15. Manhattan also has plenty of great historical sites that are worth visiting including:
The Museum of Jewish Heritage and The World Trade Center Memorial Museum.
"Eat at the Shopsin's diner in Greenwich Village." Shopsin's is a diner located in the heart of New York City.
This diner has been there for over 90 years, and it is still open and serving people who want a simple meal that will fill their stomachs for cheap. The real reason why you would choose to eat here is because people who have been to this diner have said that it tastes like mom's cooking, so if you are looking for some comfort food this is a great place to eat.
Barney's Beanstalk, which is an amusement park for children in Midtown Brooklyn. The Beanstalk is a place that you can take your kids to and both interact and be entertained by them. The Beanstalk has three roller coasters, which are Barney's Scream, Barney's Slide and Barney's Spin. They also have a scooter track for kids to ride on called Barney's Scooters. You can find this place at the 9th Avenue entrance of the LIRR station.
Historical Sites in Manhattan:
Ground Zero
The former location of the World Trade Center. There is now a new museum called "National September 11th Museum" which has information about how the towers were built and information about victims of 9/11. It also has parts of the original towers which is pretty cool.
Ellis Island
The island in New York City where immigrants first set foot. It has now been turned into a museum, however it is currently in development so you won't be able to go inside yet. There is also a memorial that is located beside the museum, and it was built in 2009 to pay tribute to everyone who died on Sept 11. There is also a glass wall where you can place a handwritten note about the victims, and many people have done so.
Wall Street
Which is the financial district of New York City. It was named after Wall Street in London, England. This area was where the stock exchange started and it is still a very important location today. The places to visit in this area are: New York Stock Exchange and Federal Hall National Memorial. You can find both of these in front of the Federal Building that is located on Nassau Street and Broadway.
The Metropolitan Museum of Art
The Met is open everyday and admission to it is free, but if you want to see particular exhibitions you must pay to get in. They have a wide range of exhibits ranging from art history to ancient artifacts, they also have a historical collection that contains stuff such as pottery and jewelry from Greece, China and Rome. You can also walk around the museum and enjoy the architecture, as it is clearly one of the best buildings in New York City.
Peter Cooper Village
This is one of the newest (and largest) housing developments in Manhattan. It was completed in the 1970s, and it contains many famous Manhattan landmarks such as:
This area also has great architecture and some public art pieces. There are also a lot of restaurants that you can visit, which is a great way to spend your time while in the city.
The Demographics
Manhattan has some of the most diverse demographics in the world with people from all over the planet coming to call it home, but this diversity does not mean that Manhattan is a culturally diverse city; it still has a majority of white Americans. 37% of Manhattanites are non-Hispanic whites. There are also other ethnicities that are well represented in Manhattan such as black, Asian and Hispanic people.
Manhattan is a very cool place to visit, if you want to see a big city but also enjoy all of the things that make it so great. There are so many things that you can do in Manhattan such as museums, art galleries, Broadway shows and even al fresco dining. This island is also home to many famous landmarks and sites that are worth visiting. The best way to get around this city is with the subway system, which will allow you to reach anywhere on the island in less than half an hour.