Regular Porta Potty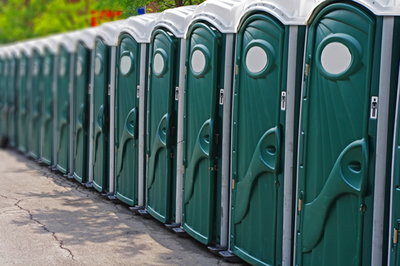 You will instantly know a regular portable potty when you see one. Just like the name suggests, these units lack many sophistications seen in the other versions. They are mainly built to serve one purpose-relieving oneself. Therefore, if you need something more than a basic toilet, you will mostly end up disappointed with the regular units. These are the types of porta potties that you find in crowded events where regular residential toilets are not enough.
In this article, we will take a look at these units and what you need to consider when before you get one. The fact that they are regular units should not make you drop your guard lest you end up with something you do not need. Before we continue any further, we need to define what a regular porta potty is clearly. A regular portable potty is a standard portable toilet unit. It is usually the cheapest alternative, which makes it a darling among many event organizers.
Events
It should not come as a shocker that this toilet unit is used in many events. You will spot a regular porta potty in construction sites, parties, outdoor gatherings, concerts, home renovations, sports centers, festivals, among many other settings.
Before you rent a unit, please ascertain the following:
Rental Company
The company offering the porta-potty services should be your first consideration. Remember, you need a firm that will deliver the units early enough so that your guests do not end up frustrated or disappointed. These units are usually smaller than all the other options, and therefore, you should get a company that offers on-site cleaning and clearing. You do not want to find yourself in a situation whereby your guests can hardly have a good time because all the portable units are full.
Expected Number of Guests
One of the considerations that event or party organizers have to keep in mind is the number of guests expected. This also applies to getting a porta potty. To be on the safer side, make sure that you have a rough estimate of the guests that will be attending. When you have a definite number, you will know how many units you need. Fortunately, these portable toilets can be rented in clusters, which is a huge advantage.
You can choose to get as many as you want while saving on costs at the same time. If you have distinguished guests in attendance, an excellent hack would be blending these units so that you have a few deluxe porta potty options.
Holding Tank
All portable potties have their maximum capacity. You do not want to get into an inconveniencing situation whereby guests are forced to use porta potties that are almost full. If you don't want to get more units, keep in mind that they have limited tank capacities. If you cannot secure more, make sure that your rental company clears them on site.
New York
Who doesn't know New York? Many tales have been told of New York, but it remains one of the greatest cities in the world. Therefore, if you live in New York and are in dire need of porta potty services, do not fail to contact us.