Deluxe Porta Potties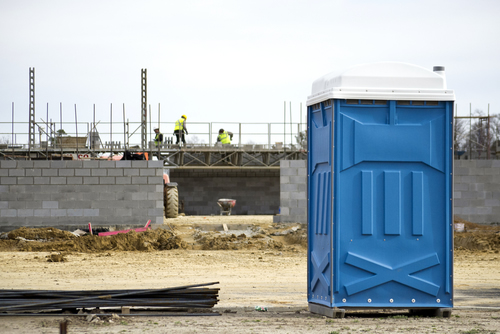 The deluxe porta potty is a better alternative to the regular units. They are more spaced and larger than standard portable toilets. You can, therefore, expect more features in this mobile toilet option. These porta potties are flushable portable units that come with other engrained features such as a mirror and handwashing station. You can, therefore, carry your make up kits when going to these toilets and get your face done.
When it comes to appearance, these units are similar to the standard porta potties and were it not for their large sizes; several people wouldn't know the difference between the two. You will even get a baby changing station if you are lucky enough. Here are some of the features that differentiate this mobile toilet from a range of options:
Side urinal
You don't have to visit the toilet bowl if you only need to go for a short call. These units come with a side urinal to serve this purpose. These urinal bowls are strategically placed for easier access and usability.
Flushable toilets
One of the areas that make the deluxe porta potty better than the regular one is because of the flushable toilets. These units have running water that guests can use to flush the toilets after use. This promotes hygiene and overall usage of the units. A flushable toilet also means that these units have sinks. You van therefore wash your hands or groom yourself after using the washrooms.
Changing stations
It is quite challenging removing used diapers and replacing them with fresh ones where there are several people. Some of these units, therefore, have a baby changing station where mothers can clean their babies and change the diapers. These stations are also generously spaced to offer more room and pretty comfortable usage.
Size
These portable units are endowed in size. Most of them have a width of 46 inches and a depth of 48 inches. Their heights are however more or similar to the standard units at 89=91 inches. Their holding tanks are also quite large, which is an added advantage. The usual holding tank capacity is 70 gallons.
Privacy
Privacy is of the essence when using a restroom. To ensure that you are safe and unexposed, deluxe porta potties come with secure locks. This also makes it possible for private allocations.
Security
You are more vulnerable to falls, especially now that these units have sinks and to avoid this, the floors are made of anti-slip materials. You don't want to lose your teeth by just visiting a toilet. All the constructions are also correctly placed so that you won't trip and fall.
Events
Deluxe porta potties can serve several functions. Remember, these units can be rented together with the standard mobile toilets in case one needs additional toilet facilities. All in all, they are still a better alternative to the standard units. These portable toilets can be used in food festivals, construction sites, disaster relief areas and backyard parties. I am pretty sure that you don't want to leave a backyard party to ease yourself miles away in the house.
You can, therefore, contact us if you need deluxe portable toilets and other services around New York.