STATEN ISLAND
PORTA POTTY RENTAL
We rent porta potties for events and construction projects in the Staten Island area.
FREE Quote: (212) 210-1645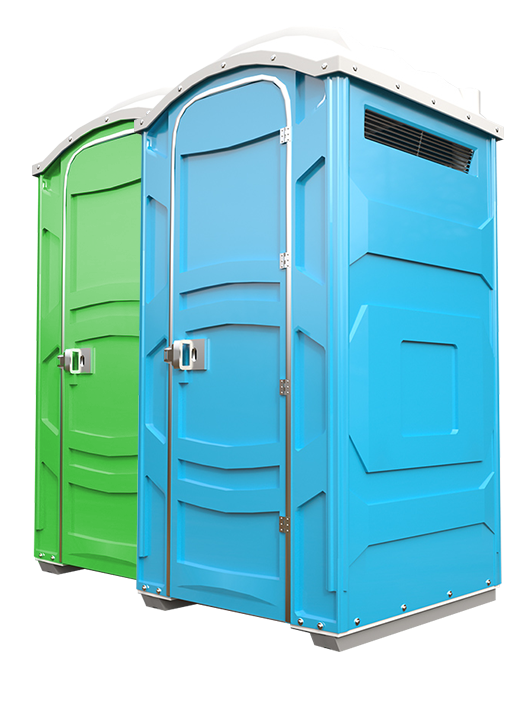 Porta Potty Rental, Staten Island NY
STANDARD
The standard type of porta potties you will come across is the most common and least expensive. They can be cleaned on site, meaning they're a great option for events that last just hours! The transportable potties are usually a single unit portable bathroom. That is why they're hired in clusters for outdoor events with many people, and lack sinks or flushing capabilities; however there may be additional features like mirrors and lighting provided by rental companies which make these basic porta potties more than enough of what you need when hosting your next big party or event.
DELUXE
The portable toilets we provide are a lot like their standard counterparts, but they're bigger. These usually measure approximately 44-47 inches in width and 48″ deep with the height coming up to 90″. They have all of your basic features including flushing capability as well. These deluxe flushable units are an ideal upscale of the standard traveling restroom if you're planning a big outdoor event. They can be coupled with other types to offer different restrooms for guests-especially those who have children and/or adults in their parties! These events usually require high sanitation levels so this is perfect solution where necessary.
LUXURY OR PORTABLE RESTROOM TRAILERS
Need to accommodate guests of all ages and toilet preferences. A luxury porta potty will be ideal for you. These trailers look like residential restrooms, but they're much more than that- these facilities provide VIP services with ample lighting so users can see what's going on in there; flushing toilets that won't leave any doubt about how clean or not their bathrooms were when last used by another person (including yourself); hand washing areas where everyone who enters leaves feeling cleaner.
ADA
The disabled are often without access to a restroom that is both clean and comfortable. This unit was designed with their needs in mind, allowing larger sizes for people who may be wheelchair bound or have other mobility issues due to illness. The interior design includes extra safety features like handrails near the doorframe so those using it don't need assistance when getting up from sitting down on either toilet seat; anti-slip materialized floorboards. Even though it is not required by law, it is always reasonable to provide ADA compliant moveable potties at your event.
Staten Island is a borough of New York City, but it isn't considered a part of the traditional New York City Boroughs. Home to about 500,000 people and 277 square miles, Staten Island has a different culture from the rest of NY state–it's quieter, more suburban and residential. Find out more about this wonderful borough and what it has to offer by reading this article!
Things to do in Staten Island
Visit the stunning Staten Island Ferry
The Staten Island Ferry is probably one of the most popular tourist attractions in New York City, and it's definitely worth a visit. During your trip to Staten Island, you can enjoy all of the beautiful views of New York Harbor and Manhattan Island from the ferries' upper decks.
Visit Statue of Liberty & Ellis Island
Staten Island is home to two important national landmarks: Statue of Liberty and Ellis Island, which are both located very close to each other, just a short walking distance away from each other. The Statue of Liberty is a great place to have your photo taken and enjoy the beautiful views it offers. If you haven't been to Ellis Island yet, you should definitely go and do so!
Stroll around the Staten Island Greenbelt
The Staten Island Greenbelt, which is a nature preserve of 1,000 acres, offers plenty of paths for you to walk or run along. You can find some of the borough's best parks and hiking trails there: Clove Lakes Park, Annadale Greenbelt and Grasmere Greenbelt are just a few examples of the wonderful green spaces that exist in the borough.
Visit the Snug Harbor Cultural Center & Botanical Garden
Located at 1000 Richmond Terrace, this spot is home to a number of famous activities. This museum and cultural center presents art workshops for all ages, as well as a range of exhibitions–art, history and science exhibitions are just some of the many shows you can see there. The Botanical Garden has its own collection of plants, trees and flowers (many of them being rare), so you can walk around and admire the natural beauty that exists there.
Enjoy some of Staten Island's best beaches
Staten Island's beaches are among its most popular tourist attractions. You can spend an afternoon soaking up the sun on the beautiful shores of South Beach, particularly if you want to escape from the hustle and bustle of the city. Hylan Boulevard is another great place that offers some amazingly scenic views.
Cheer on the Staten Island Yankees
One of Staten Island's most popular tourist attractions is Richmond County Bank Ballpark at St. George, which is also known as home to one of New York City's minor league baseball teams: The Staten Island Yankees. This baseball team has been in existence since 1958, and it's home to a number of great athletes. If you're interested in watching professional sports in New York City, the Staten Island Yankees are definitely worth your attention!
Visit the world-famous Staten Island Zoo
The Staten Island Zoo is the largest zoo in New York City and one of the best places to visit if you want to see some amazing animals up close. The zoo houses around 3,000 animals, including a number of rare species and endangered species. The zoo also has its own aquarium, which is home to a large number of fish and reptiles.
Visit the Todt Hill Preserve & The Preserve at Greenbelt
Greenbelt is one of Staten Island's most popular parks, featuring more than 20 miles of gorgeous hiking trails and stunning views of the Verrazano-Narrows Bridge. While you're there, why not take a short drive and visit the Todt Hill Preserve, an open space with gorgeous views of New York Harbor. The Preserve at Greenbelt is another great spot–it's home to many different houses and buildings from the 19th century.
Visit Fort Wadsworth
Fort Wadsworth is home to a number of impressive defenses from the late 1800s and early 1900s, including a number of 20-foot brick walls, two bunkers and a network of underground tunnels that are so large that they can be seen from the outside! This place is considered one of New York City's best kept secrets.
Visit the Borough Hall
Borough Hall is one of Staten Island's most important places, not only for its history but also for its architecture and great architectural features, such as beautiful stained glass windows and a facade decorated with floral mosaics. The building also houses the Staten Island Borough Hall Museum, which showcases two centuries' worth of the borough's history and heritage. During your visit to Manhattan, you should definitely add this place to your list of things to do in New York City!