BROOKLYN
PORTA POTTY RENTAL
We rent porta potties for events and construction projects in the Brooklyn area.
FREE Quote: (212) 210-1645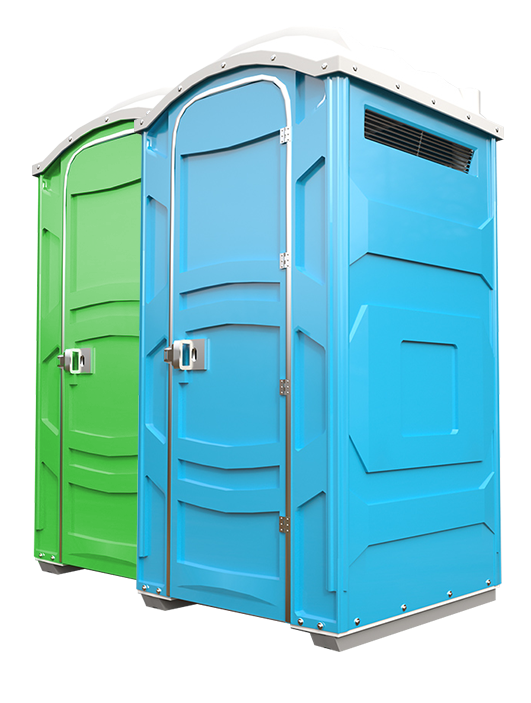 Porta Potty Rental, Brooklyn NY
STANDARD
The standard type of porta potties you will come across is the most common and least expensive. They can be cleaned on site, meaning they're a great option for events that last just hours! The transportable potties are usually a single unit portable bathroom. That is why they're hired in clusters for outdoor events with many people, and lack sinks or flushing capabilities; however there may be additional features like mirrors and lighting provided by rental companies which make these basic porta potties more than enough of what you need when hosting your next big party or event.
DELUXE
The portable toilets we provide are a lot like their standard counterparts, but they're bigger. These usually measure approximately 44-47 inches in width and 48″ deep with the height coming up to 90″. They have all of your basic features including flushing capability as well. These deluxe flushable units are an ideal upscale of the standard traveling restroom if you're planning a big outdoor event. They can be coupled with other types to offer different restrooms for guests-especially those who have children and/or adults in their parties! These events usually require high sanitation levels so this is perfect solution where necessary.
LUXURY OR PORTABLE RESTROOM TRAILERS
Need to accommodate guests of all ages and toilet preferences. A luxury porta potty will be ideal for you. These trailers look like residential restrooms, but they're much more than that- these facilities provide VIP services with ample lighting so users can see what's going on in there; flushing toilets that won't leave any doubt about how clean or not their bathrooms were when last used by another person (including yourself); hand washing areas where everyone who enters leaves feeling cleaner.
ADA
The disabled are often without access to a restroom that is both clean and comfortable. This unit was designed with their needs in mind, allowing larger sizes for people who may be wheelchair bound or have other mobility issues due to illness. The interior design includes extra safety features like handrails near the doorframe so those using it don't need assistance when getting up from sitting down on either toilet seat; anti-slip materialized floorboards. Even though it is not required by law, it is always reasonable to provide ADA compliant moveable potties at your event.
Brooklyn is a borough of New York City. It is located in the outer boroughs, on the western tip of Long Island. Brooklyn is the most populous of New York City's five boroughs, and the second-largest in area. Brooklyn has a population of 2,622,730 people with a land area of 80.5 square miles. Brooklyn is part of New York City's larger built environment, which is composed of diverse boroughs created out of whole cloth in the vernacular style typical for this urban area.
What to do in Brooklyn
Brooklyn has a lot to offer both young and old. Here are some of the things you can do in Brooklyn;
Theater
You can see a great theater performance in Brooklyn and all around New York. Among the many theaters there is the Brooklyn Academy of Music, which has received so many awards that it is difficult to keep up with them. The best theater productions cover everything from musicals to drama and comedy shows, with something for any taste in entertainment.
Brooklyn Public Library
The Brooklyn Public Library is perhaps one of Brooklyn's most historic institutions, having been established in 1894 as a free library for all residents of the borough. You can find various branches, each with its own interesting collection of books.
Williamsburg
The Williamsburg neighborhood is part of Brooklyn and it hosts the National Lighthouse Museum, which is the only museum documenting lighthouses in all five boroughs of New York City. It was opened in 2003 and is a must-see for any visitor to Brooklyn. You can also visit the oldest building in New York, which was built in 1699, which has been turned into a museum and hosts different events.
Coney Island
The Coney Island amusement park is one of the landmarks of the Brooklyn waterfront, which has been an attraction for generations. There are many beaches, amusement parks and colorful lights in this area. You can also visit the New York Aquarium or the New York aquarium which offers a great deal of recreational fun for all ages. The aquarium hosts a lot of different sea creatures from all over the world and you can learn about their biology and habits through interactive exhibits.
The Brooklyn Public Library
The Brooklyn Public Library is perhaps one of Brooklyn's most historic institutions, having been established in 1894 as a free library for all residents of the borough. You can find various branches, each with its own interesting collection of books.
Prospect Park
Prospect Park is one of New York's largest parks and you can use it for various recreational activities, such as biking or jogging. You can also visit the Prospect Park Zoo and go on a tour to see all the animals. The zoo has more than 100 animals from different species and it is an educational experience that kids are sure to enjoy.
Brooklyn historical sites
Baruch Houses
The Robert N. Davoren Complex, also known as the Baruch Houses, is a public housing development built and maintained by the New York City Housing Authority in the Kips Bay neighborhood of Manhattan in New York City. It is one of two NYCHA developments in Manhattan, along with the nearby Thomas Jefferson Houses. Now that you know about some of Brooklyn's history you can understand why this borough has existed for more than 250 years and remained important for all those years. Everything is connected, including the educational institutions and organizations that serve their particular communities, because people are still living there or have lived there at one time, or will live there sometime in the future.
Brooklyn Navy Yard
The Brooklyn Navy Yard (BNY) was the first naval shipyard of the United States and it is one of the largest in the world. It has an area greater than 25 football fields, with several historic buildings and a few more well-known ones, which preserved its industrial past. Up to 20,000 employees are still working there on a daily basis for various civil and military projects.
Brooklyn Historical Society
The Brooklyn Historical Society is one of the leading history organizations in New York City and it provides some of the best research resources for those interested in local history. You can find books about old maps, newspapers, photographs or weapons that were used during different wars. As a resource for Brooklyn residents and history enthusiasts, it has an important role in the cultural life of the community.
Coney Island History Project
In this project, you can find interesting photographs and other items documenting its long history. Coney Island has been a popular attraction for generations and it is one of the city's favorite beaches, amusement parks and summer vacations. It was created in the mid-18th century, when a group of farmers used to wash their cattle in the local bay. In the 1850s, a beach resort company was created and it later became one of the most famous places to go in New York City.